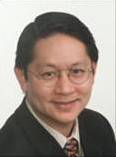 Peter Tan

|

Managing Partner

Peter co-founded the SkyVen Group in 2000. Prior to that, Peter held various senior marketing, product development, alliance development and operations consulting roles at MasterCard International including Director of Corporate Products, Asia Pacific Region and Director of Alliance Development. Earlier, he was a Corporate and Retail Banker with DBS Bank and a corporate lawyer at M/s Shook Lin & Bok focusing on venture capital, private placements, fund management, banking, securities regulation, corporate finance and mergers and acquisitions. As a corporate lawyer, he has advised many venture capital companies, banks and asset management houses on numerous transactions and has structured a variety of investment and fund raising vehicles for them including venture capital funds, initial public offerings, syndicated loans, note issues, joint ventures and unit trusts.

Peter sits on the board of various public, private and investee companies. He was also the co-founder of BizWorld Singapore, a non-profit organization that promotes entrepreneurship education in schools.

Peter holds a Bachelors degree in Law (Honours) from the National University of Singapore and was admitted as an Advocate and Solicitor of the Supreme Court of Singapore. He also holds a Masters in Business Administration from the University of San Diego.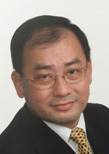 Chew Ghim Bok

|

Director

Ghim Bok co-founded the SkyVen Group in 2000. Ghim Bok is a successful serial entrepreneur with nearly 20 years of experience in the information technology industry. He founded ProData Computer Systems in 1983 and developed the company into the largest privately owned system integrator in Singapore. In 2000, he sold ProData to the Jardine Matheson Group.

Ghim Bok is the majority shareholder and Managing Director of Elite KSB, a leading food distribution company listed on the Stock Exchange of Singapore. Ghim Bok has also been an active investor in both start-ups and growing technology companies and was appointed an accredited early stage angel investor by the former National Science & Technology Board of Singapore (NSTB).

Ghim Bok has a Bachelors degree in Computer Science (Honours) from the University of Liverpool.